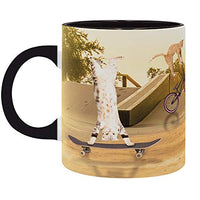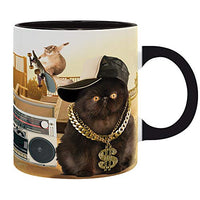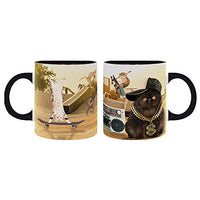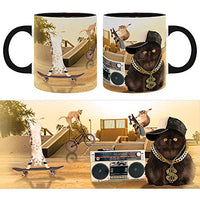 ABYstyle USA
The Good Gift Skate Cats Ceramic Coffee Mug 11 Fl Oz
Cat-like reflexes really come in handy at the skate park. That's why its so easy for these kickflipping kitties to catch air and carve up the concrete while their fluffy buddy lays down a background track with his boombox. With death defying moves like these, its a good thing they've got 9 lives.
Design features cats at a skate park.

320 mL capacity.

Handmade printing.

Dishwasher and microwave safe.