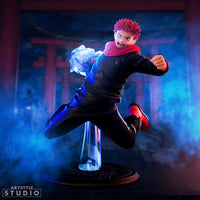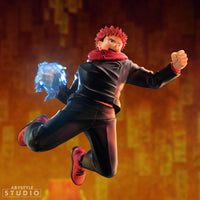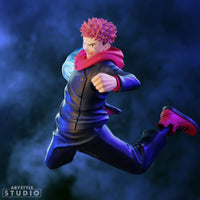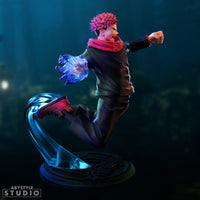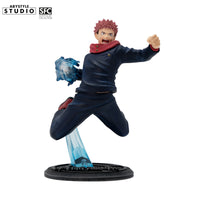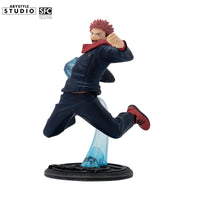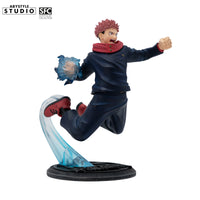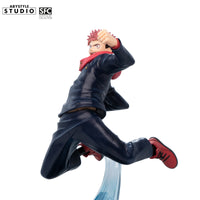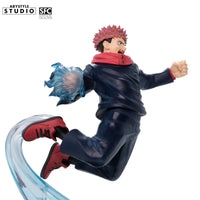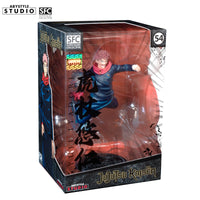 ABYstyle USA
ABYSTYLE Studio Jujutsu Kaisen Itadori SFC Figure
OFFICIALLY LICENSED -This Jujutsu Kaisen Figure is an officially licensed product, ensuring the highest level of authenticity for fans of the Jujutsu Kaisen anime and manga series.

MEASURES - Standing at a height of 6.3 inches (16 cm), this figure is ideal for display on shelves, desks, or in display cabinets. Its compact size makes it suitable for various spaces.

RECOMMENDED AGE - This Jujutsu Kaisen Figure is suitable for ages 14+

HIGH QUALITY - Crafted from durable PVC materials, this figure is built to last. It's resistant to wear and tear, ensuring that your collectible will remain in pristine condition for years to come.

INTRICATE DETAILS - The figure features meticulous detailing, capturing the essence of the character Itadori from Jujutsu Kaisen. From facial expressions to clothing and accessories, every aspect is faithfully reproduced.