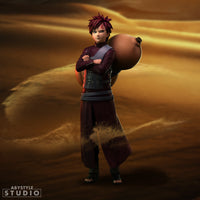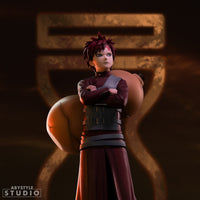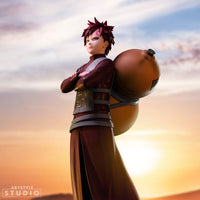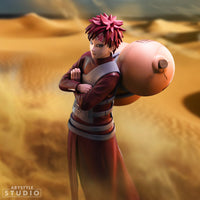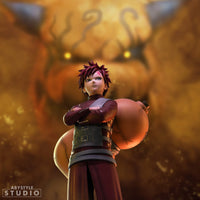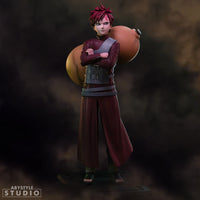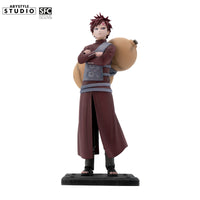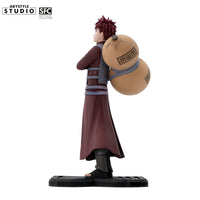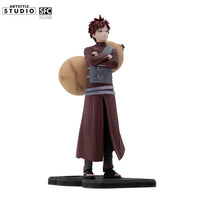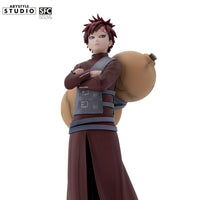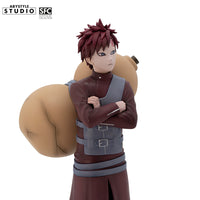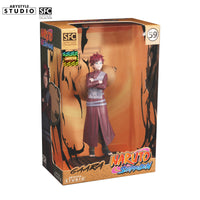 ABYstyle USA
**PRE-ORDER** ABYstyle Studio Naruto Shippuden Gaara 7.1" SFC Figure
**PRE-ORDER**
Available Starting November 30, 2023
Please Note: This item will be shipped out beginning November 30, 2023
Gaara, the Kazekage and jinchuriki of the one-tailed beast, makes his way into ABYstyle Studio's SFC range. Featuring his sand gourd and recognizable forehead tattoo, the formidable ninja of Suna is ready to defend the honor of the village hidden in the sand.
OFFICIALLY LICENSED - This Gaara Figure is officially licensed merchandise and makes a great gift for fans of Naruto

CUSTOM DESIGN: The figure statue features Gaara, a prominent character from the anime and manga series "Naruto Shippuden," capturing his iconic appearance and stance.

RECOMMENDED AGE - This Gaara Figure is suitable for ages 14+

DECOR: Perfect for displaying in your home, room, or office, adding a touch of "Naruto Shippuden" charm to your decor.

MEASURES: The figure stands approximately 7.1 inches tall, making it a compact and eye-catching collectible for display.

GIFT: Makes an excellent gift for "Naruto Shippuden" fans, anime enthusiasts, or anyone who appreciates detailed and well-crafted figurines.