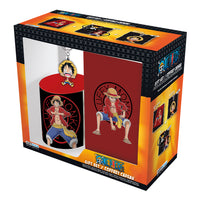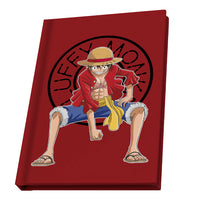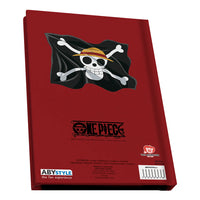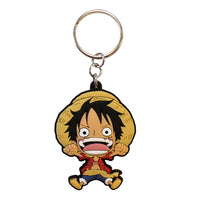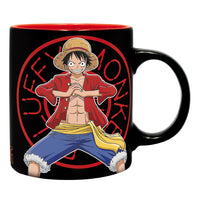 ABYstyle USA
One Piece - Luffy D. Monkey 3-Pc. Gift Set
Boundless ambition is a beautiful thing, but you'll never be the Pirate King without the proper preparation. Every seadog and scallywag who's ever sailed the Grand Line knows how important it is to stock up on some essential supplies. A mug to keep your coffee warm on those long, latenight voyages, a handy pocket journal for tallying your latest haul and dividing up the shares, and of course a keychain to add a little flair to the keys to your ship. Ok, fine, so we're a little fuzzy on some of the finer details of piracy, but one thing we do know is that this Luffy D. Monkey 3-Pc. Gift Set is perfect for One Piece fans from here to the East Blue.
Officially licensed One Piece gift set.
Set contains (1) 11 oz. mug, (1) keychain, and (1) A6 notebook.
Mug is dishwasher-safe.
Keychain is made of PVC.
It's the perfect gift for fans of One Piece.