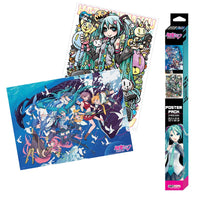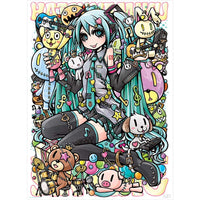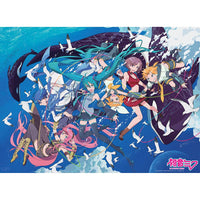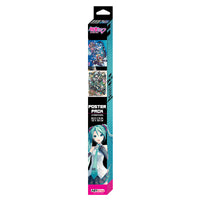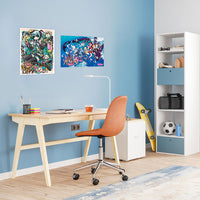 ABYstyle USA
Hatsune Miku - Hatsune Miku Boxed Poster Set, Series 2
They say it's one for the money, and two for the show, so Miku's decided to double up on poster appearances for a spectactle fans will never forget. This Boxed Poster Set includes two designs, with one featuring Miku and friends against an ocean themed background and another featuring a stylized Miku jamming out with her band of misfit toys. It's the perfect way to infuse your decor with a double dose of rockstar style.
Officially licensed Hatsune Miku posters.
Designs featuring Miku and friends with an ocean theme and a stylized Miku with toys playing backup.
Printed on glossy poster paper
Includes two mini-posters
Posters measure 15"" x 20.5""