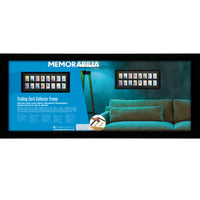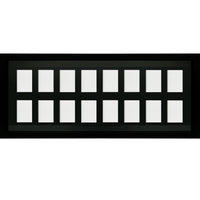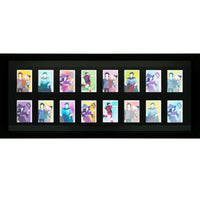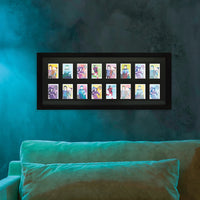 ABYstyle USA
GB Eye 16 Position Trading Cards Collector Black Wooden Blank Frame 30.5 x 76.2 cm
The GBEYE Trading Card Collector Frame is a high-quality picture frame designed to display up to 16 trading cards. The frame measures 12 x 30 inches and is black in color, providing a sleek and stylish appearance that can complement a wide range of interior design styles.
ORIENTATION - This Frame can be hung vertically or horizontally

HIGH QUALITY- This Frame is made out of high quality styrene material

PROTECTIVE PACKAGING - This Frame is protected by four plastic corners for transport. It also comes with protective film wrapped to the frame for protection during transport

HASSLE FREE – This Black Frame make for the perfect gallery display of your favorite picture or artwork, as well as, an ideal gift for friends, family, Christmas, Valentine's Day, graduation, birthdays and anniversaries.