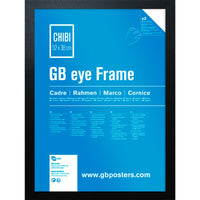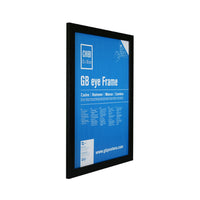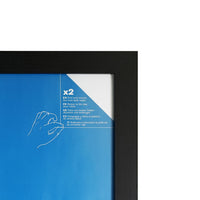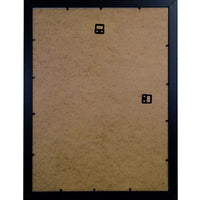 ABYstyle USA
GB eye Black Wooden Blank Picture Frame 20.5" x 15.5"
In a living room, a hallway, a bedroom or even a staircase, the Frame is the perfect decoration idea to customize your interior. Pictures of families, artworks or posters slipped into beautiful frames will enhance your space.
PREMIUM QUALITY: Crafted from high-quality wood, this frame provides durability and strength to securely hold your items in place.

PROTECTIVE PACKAGING - This Frame is protected by four plastic corners for transport. It also comes with protective film wrapped to the frame for protection during transport

GIFT: The wooden picture/poster mounting kit can make an excellent gift for art lovers, photographers, or anyone looking to display their cherished memories in a unique and stylish way.

HOME DECOR: Great for Home or Office: Whether you want to decorate your living room, bedroom, office space, or create a gallery wall, this frame is an excellent choice to showcase your favorite pieces.