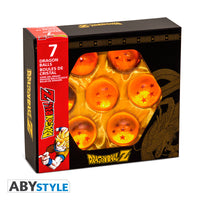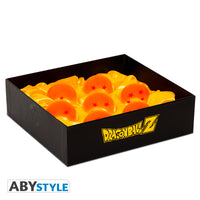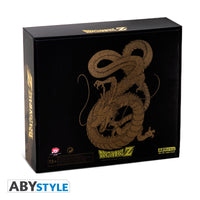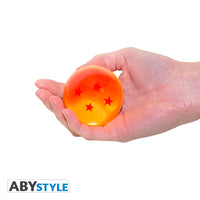 ABYstyle USA
Dragon Ball Z - Dragon Ball Collector's Set
The namesake artifacts of the Dragon Ball series, Dragon Balls are objects of extraordinary magic. Once all 7 balls are collected, a user can summon an Eternal Dragon who will come forth and grant them a wish. This replica Dragon Ball collector's set  includes all 7 Dragon Balls in a satin-lined display box. The acrylic orbs each feature the star marks from the series and are about 2" in diameter. This officially-licensed set is the perfect addition to any Dragon Ball Z fan's collection!
The ONLY officially-licensed Dragon Ball Z Collector's Set!

Set includes each of the 7 Dragon Balls

Each Dragon Ball is made of glossy acrylic

Includes a collectible box with a gold foil design and satin insert

The ultimate addition to your Dragon Ball Z collection!