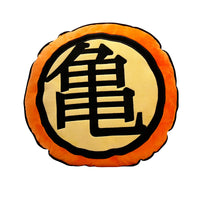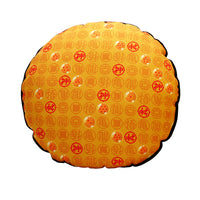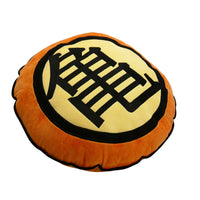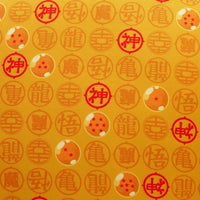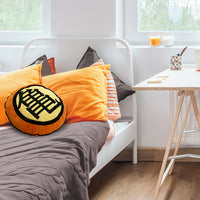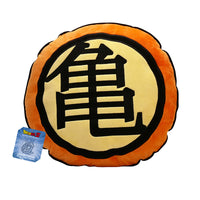 ABYstyle USA
ABYstyle Dragon Ball Z Kame Symbol Plush 10" Stuffed Figure Anime Manga
The ABYstyle Dragon Ball Z Kame Symbol Plush is a soft and cuddly stuffed toy featuring a design related to the popular anime series Dragon Ball Z. It is approximately 10 inches (25.4 cm) tall, making it a convenient size for both children and collectors.The plush likely depicts the "Kame" symbol, which is closely associated with Master Roshi, the wise and powerful martial arts master in the Dragon Ball series. The Kame symbol is an iconic design, representing Master Roshi's Kame House, where he trained Goku and other warriors.
OFFICIALLY LICENSED- This Dragon Ball Z Kame Symbol Cushion is Officially Licensed Merchandise and makes a great gift for fans of Dragon Ball Z

CUSTOM DESIGN- This Dragon Ball Z Kame Symbol Cushion features the distinctive Kame symbol, also known as the Turtle School symbol, prominently displayed on its surface. The symbol is typically depicted as a stylized turtle shell with a Chinese character "亀" (kame) in the center, representing the Turtle School of martial arts. The design is simple yet instantly recognizable to fans of Dragon Ball.

MATERIAL- This Dragon Ball Z Kame Symbol Cushion is made out of high quality material

GIFT- This Dragon Ball Z Kame Symbol cushion makes a fantastic gift for Dragon Ball enthusiasts. Whether it's for a birthday, holiday, or special occasion, the cushion combines practicality with fandom, making it a thoughtful and unique present.