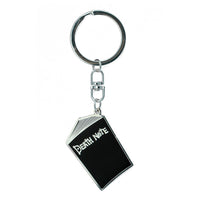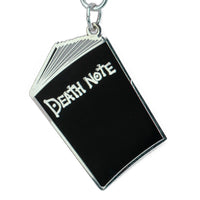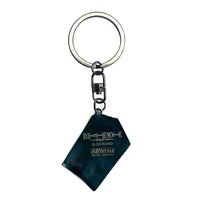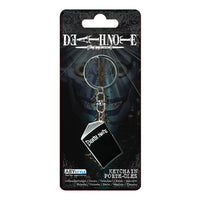 ABYstyle USA
ABYstyle Death Note Notebook 3D Metal Keychain 1.61" x 1.10"
Elevate your love for "Death Note" to a whole new level with this captivating Death Note Keychain, featuring an iconic portrayal of Kira. Whether you're a devoted fan of Light Yagami or simply appreciate the intricacies of this thrilling series, this keychain is the perfect accessory to carry with you wherever you go.
Design:
At the heart of this keychain's design lies a stunning depiction of Kira's signature Death Note. With meticulous attention to detail, the miniature Death Note notebook exudes an air of mystery and power. 
High-Quality Craftsmanship:
Crafted with precision and care, this keychain is designed to stand the test of time. It's constructed from durable materials that ensure it won't succumb to the wear and tear of daily life. The colors are vibrant and fade-resistant, so Kira's dark charisma and the Death Note's mystique will remain intact for years to come.
Functionality:
Not just a collectible piece, this keychain is practical too. It includes a sturdy keyring attachment that allows you to secure your keys, adding an element of functionality to your fandom. Attach it to your keys, backpack, or even use it as a zipper pull on your favorite bag—it's versatile and ready to accompany you on your adventures.